Search Music
Music Categories
PDF Download Only
Purchase. Print. Play.
Christmas Fanfare, A – Brass Quintet
$21.00
Start your Christmas concert with this dramatic fanfare. It could be titled Name Those Carols and it colorfully segues from one to another. This brilliant, shimmering piece will definitely put your audience in the holiday spirit.
The mp3 excerpt (used with permission) features the Tower Brass Quintet and is from their CD, Snowed In … Again.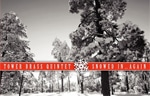 Composer: Ryan Nowlin
Instrumentation: 2 Bb Trumpets, F Horn, Trombone & Tuba
Duration/# of Pages: ca. 1:30 / 17 pages, 8.5″ x 11″
Key: N/A