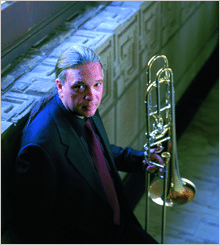 Bill Reichenbach
Bill Reichenbach grew up in the Washington, D.C. suburb of Takoma Park, Maryland where he studied trombone with Gene Brusiloff and Robert Isele. After high school, Bill was accepted to the Eastman School of Music in Rochester, New York. There, he studied with the great Emory Remington. While still a student, Bill began his recording career by playing on several Chuck Mangione albums, a couple of albums with the Eastman Wind Ensemble, and the first recording of Leonard Bernstein's "Mass" which was composed for the opening of the Kennedy Center in Washington, D.C.
After graduation, Bill toured for while with the Buddy Rich Big Band. During this time, the band recorded an album called "Stick It" which featured Bill on an arrangment of Jobim's "Wave".
In 1975, Bill moved to L.A. were he started playing the jazz tenor trombone chair on Toshiko Akiyoshi's big band. He made quite a few albums with the band over the next several years and was a featured soloist on all of them. At the same time, Bill was also the solo jazz trombone player on Don Menza's big band and he recorded solos on an album with the band. Don put together a sextet out of the big band and featured Bill on tenor and bass trombone on a recording with that band.
As a studio player, Bill has played on about 1000 records, 700 motion pictures, and countless TV shows and jingles. Bill's jazz quartet album ("Special Edition") featuring Peter Erskine on drums, Jimmy Johnson on bass, and Biff Hannon on piano, reached number 10 on the national jazz radio play lists. New York trombonist Mike Davis and Bill have done 4 albums together – "Bonetown", "Brass Nation", "New Brass" and most recently, "Absolute Trombone II" and have played concerts all over the United States, Canada, and Europe.
Bill has been a featured artist and clinician at several International Trombone Festivals including Utrecht (Holland), Nashville, Urbana (Illinois), and most recently at North Texas State University.
Some of the artists Bill has recorded with: Christine Aguilera, Mya, Quincy Jones, Barbra Streisand, Michael Jackson, Elton John, Toto, The Yellowjackets, Seawind, Frank Sinatra, Tony Bennett, David Foster, Aretha Franklin, Al Jarreau, EarthWind and Fire, Dr. John, Arrowsmith, and Ray Charles.
Some of the motion pictures which Bill has played on are Indiana Jones and the Curse of the Crystal Skull, Sex in the City, Hancock, Ratatouille, Spiderman 3, Hairspray, Dreamgirls, Transformers, American Gangster, Wall-E, I Am Legend, Dreamcatcher, X-men II, Identity, The Core, Daredevil, How to Lose a Guy in 10 Days, Red Dragon, Chicago, Men in Black II, XXX, Training Day, Spiderman, Collateral Damage, Black Hawk Down, Planet of the Apes, Monsters, Inc., Don't Say a Word, Zoolander, Princess Diaries, American Pie 2, Legally Blond, Scary Movie 2, The Mummy Returns, Evolution, What Women Want, Proof of Life, X-men, Space Cowboys, Remember the Titans, Meet the Parents, Family Man, Charlie's Angels, The Matrix, The General's Daughter, The Green Mile, South Park, Sixth Sense, Deep Blue Sea, Toy Story 2, Magnolia, Stuart Little, Galaxy Quest, Reindeer Games, U-571, Godzilla, Contact, Conspiracy Theory, The Jackal, Alien Resurrection, Men in Black, Air Force One, Batman and Robin, Forrest Gump, Independence Day, Mars Attacks, Hercules, Mission Impossible, Batman Returns, Twister, The Rock, Starship Troupers, The Frighteners, Jurassic Park and Nixon
Bill is an Artist-clinician for the C. G. Conn Co. He has given master classes and clinics throughout the United States, Europe, New Zealand and Australia.
As a writer and arranger, Bill has worked on records for Michael Jackson, Quincy Jones, Aretha Franklin, Dr. John, Diana Ross and others. He has arranged many HBO Special Themes and composed the theme for the HBO One Night Stand comedy show. Bill also composed the theme for Fox's animated series Peter Pan & the Pirates as well as much of the underscoring. He contributed to such films and shows as Licorice Pizza, I Love Trouble, Frank's Place, Baby Boom, Brand New Life, Snoops, Teen Wolf, and the special Cartoon All-Stars to the Rescue. Bill composed the main title for a series of Kurt Vonnegut stories called Welcome to the Monkey House for Showtime. He has recently completed a score for a documentary film about Frank Lloyd Wright called A Very Proud House.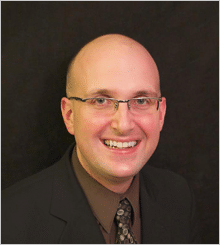 Ryan Nowlin
A native of Cleveland, Ohio, Ryan Nowlin holds both his B.M. and M.M. degrees from Bowling Green State University (Ohio). He has taught instrumental music for ten years, most recently in the Brecksville-Broadview Heights School District (Ohio), where he directed the high school wind ensemble, marching band, jazz ensemble, symphonic band, and eighth grade band. Mr. Nowlin was also an instructor in conducting and band scoring at Bowling Green State University and has served as a staff arranger for the Kansas State University Marching Band as well as the BGSU Falcon Marching Band.
Mr. Nowlin is an active composer and arranger, and has been commissioned to write for Grade 1 through Grade 6 concert bands, brass quintet, tuba quartet, horn ensemble, and solo horn and piano. "A Christmas Fanfare" is featured as the opening piece on The Tower Brass's CD Snowed In… Again. His "Elegy (for Herbert A. Spencer)" was premiered in 2005 at the 37th International Horn Society Summer Symposium by Grammy Award Winner Andrew Pelletier. He has co-authored a band method called Tradition of Excellence, a band director's textbook called Teaching Band with Excellence and a series of music theory, ear training, and history workbooks called Excellence in Theory with noted author, composer, and educator, Bruce Pearson.  In 2010, Mr. Nowlin joined "The President's Own" United States Marine Band, where he currently serves as staff arranger.
Ryan's numerous awards include the James Paul Kennedy Music Achievement Award, the Mark and Helen Kelly Band Award, and the Faculty Excellence Award for his work at BGSU. He is a member of Pi Kappa Lambda, MENC, ASCAP, and the International Horn Society. He also holds honorary memberships in Phi Mu Alpha Sinfonia, Kappa Kappa Psi and Tau Beta Sigma.
Mr. Nowlin's publications can be found at the Neil A. Kjos Music Company and at www.mcgintymusic.com.
Works presented by these publishers have been prepared by Ryan Nowlin in an unofficial capacity and neither "The President's Own" United States Marine Band, the U.S. Marine Corps nor any other component of the Department of Defense or the U.S. Government have endorsed this material.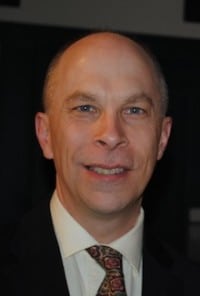 Mark Questad
As a horn player, Mark Questad has performed with the Alexandria Symphony Orchestra, the Chesapeake Orchestra and the Virginia Chamber Orchestra. He has played with the Washington Chamber Symphony, the National Gallery of Art Orchestra, the Concert Artists of Baltimore and the Washington Opera. Mark also performs on the Natural horn with such period instrument groups as the Handel Choir of Baltimore, Williamsburg Classical Orchestra and Wolf Trap Baroque Opera. Since 1992, Mark has been a member of "The President's Own," United States Marine Band in Washington, D.C. Before entering the Marine Band, Mark lived in northern New Jersey where he was a member of the Manhattan Chamber Orchestra, the American Arts Ensemble and the New Philharmonic of New Jersey. He received his musical training at the Juilliard School and Indiana University. Mark holds a bachelor of music degree from Indiana University.
At Indiana University, Mark studied composition with Dr. Susan Hurley and Juan Orrego-Salas. He pursued counterpoint studies with Dr. David Neumeyer. He has written music for chamber ensembles as well as full orchestra and concert band. Mark received a commission from the Waterloo Music Festival in 1990 and in the following year, he was the featured composer on a series of concerts of the New Philharmonic of New Jersey. Mark was also honored to have some of his ensemble music for brass performed and recorded by members of the Chicago Symphony Orchestra.
The work presented by the publisher has been prepared by Mark Questad in an unofficial capacity and neither "The President's Own" United States Marine Band, the U.S. Marine Corps, nor any other component of the Department of Defense or the U.S. Government has endorsed this material.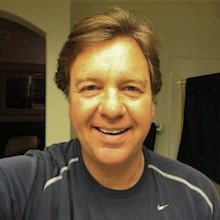 Steve Holtman
Steve Holtman has been a composer/orchestrator/session player in Los Angeles for numerous years. He has composed a number of pieces for small chamber groups and quartets, including a trombone quartet titled "Winged Suite", a portion of which was recorded by the group Novus. Additionally, he has composed music for a variety of short independent films, including Zeus' Muses, Dreamweaver and The Unbreaking Point. He is currently scoring for an animation series called Jarthur, the Alien, and the independent animation feature, Magnum Farce. Orchestration credits include numerous Warner Bros. cartoons and several major motion pictures.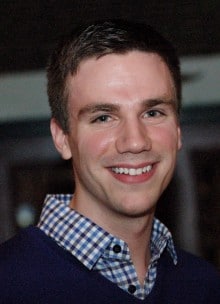 Scott Ninmer
Known for his evocative and stylistically-diverse works, Scott Ninmer has established himself as an in-demand composer and arranger in a wide variety of idioms.
Ninmer is a graduate of the University of Illinois in jazz performance and the Manhattan School of Music in jazz composition.  In 2014, Ninmer joined "The President's Own" United States Marine Band, where he currently serves as staff arranger.  His music has been performed around the world and has been recorded by the Metropole Orkest, the University of Illinois Concert Jazz Band, and the Cal State Long Beach Concert Jazz Orchestra.  His music is published through Kendor Music, UNC Jazz Press, and McGinty Music, as well as on his website, www.scottninmer.com
Ninmer has won many prestigious awards for his work, including the "2 Agosto" International Composing Competition, the Detroit Jazz Festival Arranging Competition, the Jazz Education Network Student Composition Showcase, the Downbeat Magazine Student Music Awards, the New York Youth Symphony First Music Composition Competition, the United States Air Force Sammy Nestico Award, and the ASCAP Foundation Young Jazz Composer Awards.  Additional honors include being selected as a participant in the 2013 Metropole Orkest Arrangers Workshop in Hilversum, The Netherlands, and serving as the lead trombonist in the 2010 Disney All-American College Band in Anaheim, CA.
The information presented in this publication has been prepared solely by the author and neither "The President's Own" United States Marine Band, the U.S. Marine Corps, nor any other component of the Department of Defense or the U.S. Government has endorsed this material.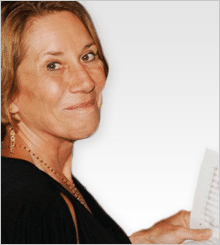 Anne McGinty
Anne McGinty is known throughout the world as the most prolific woman composer in the field of concert band literature, having written more than 225 pieces, with more than 50 of those commissioned by bands across the United States. Thousands of people have played her music and discovered the joy and beauty of playing music that is both educational (helping instrumentalists learn basic musical skills) and also musical, engaging their imagination and encouraging them to stay in the instrumental music program. In addition to concert band, she has written for solo flute with band, solo clarinet with band, brass band, string orchestra, solo flute, flute with piano accompaniment, and music for flute duet, trio, quartet and choir. All of her compositions and arrangements have been published. Her publishers include Queenwood Publications (now Queenwood/Kjos), C. L. Barnhouse Co., Boosey & Hawkes, Hal Leonard Corporation, Kendor Music, Kjos Publications and Southern Music Company.
After a successful career spanning 30+ years as both a composer and publisher of educational music, Anne is now writing chamber music for brass and woodwinds, all published by McGinty Music. An expert in writing for wind instruments, Anne is also composing for diverse instrumental combinations to showcase their varied timbral possibilities in modern, tonal music.
She began her higher education at The Ohio State University, where Donald McGinnis was her mentor, band director and flute teacher. She left OSU to pursue a career in flute performance, and played principal flute with the Tucson (Arizona) Symphony Orchestra, Tucson Pops Orchestra, and in the TSO Woodwind Quintet, which toured Arizona under the auspices of a government grant. When she returned to college, she received her Bachelor of Music, summa cum laude, and Master of Music from Duquesne University, Pittsburgh, Pennsylvania, where she concentrated on flute performance, music theory and composition. She studied flute and chamber music with Bernard Goldberg and composition with Joseph Willcox Jenkins.
Ms McGinty is a life member of the National Flute Association and served on its Board of Directors. She taught flute at several colleges in the Mid-West, taught flute and chamber music to underprivileged children, and was leader of a Royal American Regiment Fife and Drum Corps. She performed professionally in orchestras, chamber groups and as a flute clinician for a major manufacturer. She also was the editor of a flute column for a music magazine and co-founder of the NFA Newsletter, now known as "The Flutists Quarterly." Although no longer performing as a flutist, she remains well known as a flute choir specialist and was the first person to convince two major educational music publishers to publish a series for flute choir. As the flute editor at Hansen Publications in Miami Beach, Florida, she arranged and produced the first such flute choir series.
She is a member of the American Society of Composers, Authors and Publishers (ASCAP) and has received annual composition award since 1986. She received the Golden Rose Award from the Women Band Directors National Association and the Outstanding Service to Music Award from Tau Beta Sigma, a national honorary band sorority.
Highlights of her career include being the first woman composer commissioned to write for the United States Army Band. That composition, entitled Hall Of Heroes and premiered in March, 2000, with the composer conducting, featured the U.S. Army Band & Chorus and honored the recipients of the U.S. Congressional Medal of Honor, with words based on a poem by Audie Murphy. She was commissioned to write an original composition (To Keep Thine Honor Bright) for the Bicentennial of the United States Military Academy at West Point and another (Victorious) for the United States Continental Army (now TRADOC) Band. Another very special commission ('Tis A Gift) was for victims of TWA Flight 800 and to help heal the community of Montoursville, Pennsylvania, with music.
Music is the most important thing she has ever done or will ever do in her life – composing, conducting, performing and speaking at a wide variety of musical events. Her enthusiasm and passion for music is evident in everything she writes.
Woodwind, brass, chamber and Christmas music. Shop now.