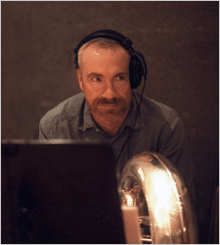 "A player of astonishing flamboyance" (Los Angeles Times) and "impressive dash" (Orange County Register), Doug Tornquist has been a part of southern California's freelance musical world since 1987. He is a regular performer with the major orchestras in the region, including the Los Angeles Philharmonic and the Los Angeles Opera. He recently released a solo CD, Feels Like Far, and can be heard on recordings with Diana Krall, Neil Diamond, Barbra Streisand, Josh Groban and Randy Newman, as well as hundreds of TV and film soundtracks.
His degrees are from Wichita State and the University of Southern California, where he earned his DMA. In 1997, he was a prize winner at the International Tuba and Euphonium Competition in Riva del Garda, Italy.
He teaches at the University of Southern California, California State University, Fullerton, and the California Institute of the Arts.